Websites with Superpowers
I develop websites that work 24/7 for my clients.
Reliably. Individually. Precisely.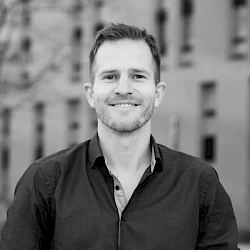 Are you an entrepreneur?
... and want a website with superpowers for your company? That takes the work off your hands? That attracts new customers like a magnet? That is stable, secure and reliable and extremely easy to use?
Are you a designer?
... looking for someone who can turn your brilliant designs into brilliant websites? Someone who can do all the technical stuff for you or explain it in an understandable way?
Are you a developer?
... and also work with ProcessWire? You want to give your websites superpowers with my modules? Or do you need help before or during a project?
That's me: Bernhard Baumrock
Since the beginning of the 2000s, I have been passionate about programming homepages. From 2004 to 2014, I was allowed to make Austrian airspace (un)safe as a military helicopter pilot. During this time, I studied business informatics and founded my IT company in 2010. Later I added a master's degree in geoinformatics.
I like to work directly with other entrepreneurs and prefer small companies to big brands. Short communication channels and direct decisions enable excellent results in a short time.
It is also very important to me to treat each other with respect and to communicate openly and honestly at eye level.